Reshet13: Everything you wanted to know about holiday apartments in Eilat
The corona year changed quite a bit what was happening in the local economy, when, among other things, it gave a huge boost to a niche that has taken hold in the real estate world in recent years, and especially in terms of activity in the city of Eilat
Kornfeld Properties – Pleasant to meet
Kornfeld Properties is one of the oldest and best-known boutique real estate agencies in the city of Eilat.
This is an office where personal assistance is provided to every claimant, throughout the entire process of purchasing, selling or renting a property in the city.
Thanks to the experience, professionalism and connections that "Kornfeld Properties" has created for themselves over the years, their office is a one stop shop for all the required services, ancillary professionals, providing advice and insurance regarding mortgages and more.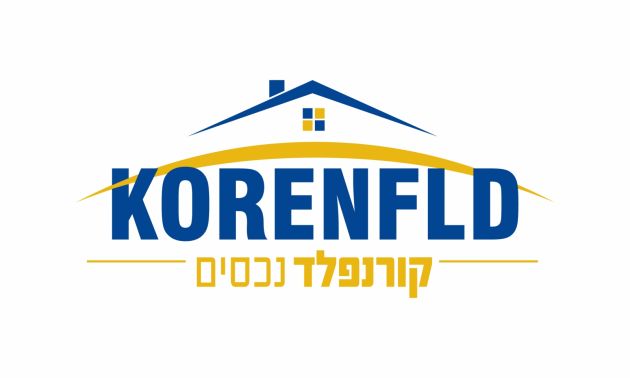 The hottest places for real estate investment in Eilat
Idan Kornfeld, one of the firm's owners, is also an insurance agent by profession, about the current activity in Eilat regarding the world of real estate, he said:
"Before I tell you about the hottest places to invest, you need to understand the big picture first.
Although the corona year in which the hotels were closed, gave a significant boost to the holiday apartments in the city, the demand to find such houses, whether as apartments for investment, or in order to stay, intensified and grew even earlier.
This need for holiday apartments began to increase thanks to tourists who came to the city, but not for back-to-back vacations in hotels or on the seafront, but to dive so that these were not "classic" tourists, so to speak.
In the past year, more and more Israelis who have not agreed to give up their annual vacation in Eilat have taken advantage of these vacation apartments in an absolute way as well.
This is why most of our activity today relates to this niche.
We have a number of holiday apartments owned by the firm, so we know very well what needs to be done and how to manage it properly, and at the same time we have all the background and knowledge required, in order to find such options for other investors as well.
Red traffic light
When it comes to finding apartments for investment, there are hot areas that we find very interesting, and there are places to stay away from.
For example, there is a complex in Eilat called "Friends in the Lagoon", a classic area for this type of vacation, but the local committee there opposes it becoming an area for rentals.
So the matter has now come to court, and we will see what the decision will be made there.
Another compound "La Palmora", where the court decided not to intervene in this issue, so that it remained dependent on wars between the local authority, the regional committee and the management company in the compound, and the expectation is that they will be able to find a common language and build an order.
We are not approaching these areas until today, until we know that there is general agreement, because the last thing we want to do is complicate our customers in an unprofitable deal.
Green traffic light
At the same time, there is positive activity in the bakery neighborhood, it is a developing neighborhood in Eilat.
There are three new projects there, the boulevard, Neve Tzedek and Brown 42, and in these complexes that are being built, there is a clear and known allocation in advance for holiday apartments.
These are two- and three-room apartments.
Tenders are also being issued for the area of the old airport, which will divide the entire area into three parts, hotels, holiday apartments and residential apartments.
I can tell you that these areas are creating a great deal of interest among contractors and real estate investors.
Kornfeld Properties – Field Activities
Kornfeld Properties' spatial vision is spiced together with digital innovation, as they provide a brokerage and consulting service regarding the purchase, sale, regular rental of properties, commercial areas and plots for construction.
However their added value is reflected thanks to a network of field people scattered throughout the city, who inform them of any change that could turn into a potential deal for their clientele.
"I have contacts in every compound and compound in the city, and they take care to update me on every pips, if there is anyone who wants to sell, I know it first.
If there is anyone who is undecided, I know this as well, and can get into action.
That is why we work with private audiences, institutional bodies, with small professionals, and of course, with holiday apartment managers, and we know how to connect with each other as needed, "Idan explained.
The effect of the peace agreement with the Emirates on Eilat
Following the peace agreement signed between Israel and the Gulf states, there is an agreement to transport oil from the United Arab Emirates via Israel by sea from the Persian Gulf region to Eilat and beyond.
This move, like other planned moves, will help advance the local economy and bounce the entire region forward, with Eilat standing at the center of the arena.
"It will also boost real estate prices in the city, so that anyone who is diligent and finds a suitable property will be able to do so at prices that are still very attractive," Idan Kornfeld said before the call ended.
Kornfeld Properties – Contact Us
For more details on what is happening in Eilat regarding real estate transactions, including vacation apartments for sale, call now: 08-6344514 or 050-4269331